The ten most iconic.
Which are the ten most iconic and famous Fairlight CMI sounds in your view? This made me come up with a fun / very early End Of Corona celebration so here's the ten most iconic and famous Fairlight sounds, for Kontakt, for free.
SERVICE 1

CASSETTE GAZETTE 1

Upcoming. We will produce a series of entertaining and professional Reason tutorials based on pre-made Reason files that you purchase. You can then use your premade file and follow the online course exactly without getting lost. We are recording this to cassette tape as well and the top supporter gets the original cassette recording by air mail. The tutorial class will of course also be available as video online.
PRODUCT 1
WAY BEYOND PG8X
WAY BEYOND PG8X $29 SPECIAL INTRO & EVALUATION PRICE
Check this out.
PRODUCT 2

WAY BEYOND FAIRLIGHT KONTAKT

TOP SELLER
Way Beyond Fairlight Kontakt Over 2,000 sounds for Kontakt – just not Kontakt Player. Same development platform as WBF R2 for Reason but actually quite different as all patches are reprogrammed to work well in Kontakt instead. You will find lots of synths, strings, pads, sound effects, bells, bass sounds, voices and drums in this library – and all of it with a high fidelity but still 'electronic' to its character. Ancient sampler vibes and pure inspiration. This new version also includes the previous library Dreampads.
WBF Kontakt $99
Casio VZ
PRODUCT 3

CASIO VZ PATCHES

The VZ Bank Fat polysynths as well as great digital synth sounds, effects and even drums. 64 singles, 64 combinations. Time to program: Three months.
The VZ Bank $29
JD-XA
PRODUCT 4

ROLAND JD-XA PATCHES
JD-XA Noodlings A fine selection of patches, which you transfer to your JD-XA with a regular USB stick formatted from the synth. See my popular YouTube demo linked via the menu. Just one patch in use there = completely transforms the entire synth.
JD-XA Noodlings $10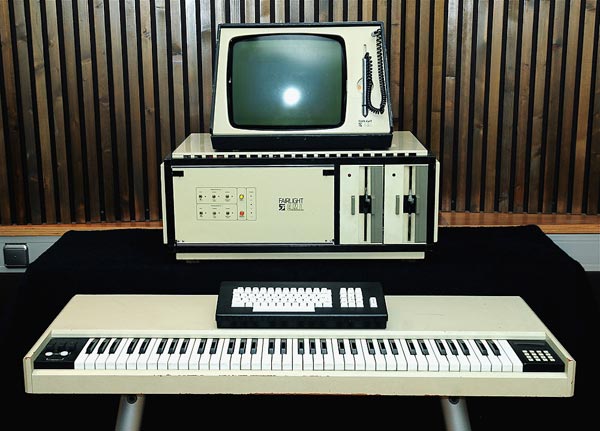 WBF R2
PRODUCT 5

TOP SELLER

WAY BEYOND FAIRLIGHT R2
Way Beyond Fairlight Release 2 Professional music production "go to" soundset with over 4,000 individual patches for all Reason instruments. Time to program: Eight years. All sound categories are included really but it's very much feeling like the perfect sampler library, like a fully loaded E-mu Emulator Three installed in the best of studios.
WBF R2 $99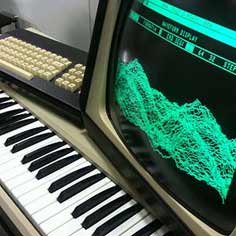 DeLight
FREE DOWNLOAD 1

DELIGHT FOR REASON

DeLight – our free Fairlight CMI library; a delightful and fun little refill which is fully usable stand-alone & also works as a sort of demo refill for WBF R2. DeLight contains amazing patches for the Combinator as well as NNXT, and it also includes a demo track arrangement using those sounds.
Banks for the PX7 Rack Extension – meet 8Z Free & 8Z Pro

.
FREE DOWNLOAD 2

8Z FREE FOR REASON

8Z Free All original preset patch banks for DX5, DX7, DX9, TX81Z and extra exlusively — the giant TX816 — as well as an assortment of over 23,000 public domain patches categorised into Bass, Effects, Keyboard Instruments, Mallet, Percussion, Plucked, Reeds & Flutes, Strings, Synthesizers, Voices. Additionally there are 21 FX patches and 54 Combinator patches.
TX-816
PRODUCT 6

8Z PRO FOR REASON

8Z Pro Special bank based on the PX7 Rack Extension. Contains converted sounds with precise Combinator work giving you the full TX experience from 81Z all the way to 802 and finally TX816 — the huge army style FM classic with 8 complete DX7 engines. We made all this fit elegantly into Reason.
8Z Pro $49
synclavier
PRODUCT 7

WAY BEYOND SYNCLAVIER
Way Beyond Synclavier Two banks (refills) with Synclavier based high fidelity sounds as strings bass drums and more. Together with WBF R2 you have a sound library to enjoy for years.
Way Beyond Synclavier $39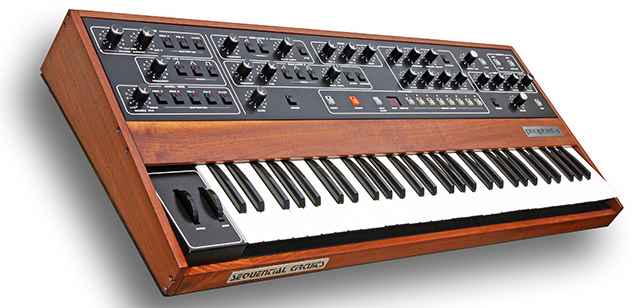 prophet
PRODUCT 8

THE PROPHET FOR REASON
The Prophet All preset patches from the Prophet 5 sampled on each note or other intervals in some cases. Contains Combinator patches as well. Includes the large ReDrum library Da Beat.
The Prophet $19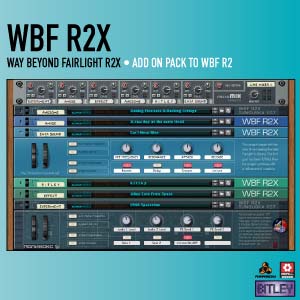 wbfr2 ADDITIONS
PRODUCT 9

WAY BEYOND FAIRLIGHT R2X UPGRADE
WBF R2X Additions Over 1,000 additional sounds for WBF R2 sorted as additional refills and a main R2X Refill. Multisampled DeepMind among other things. The custom signature library Tunguska for the Ivoks Rack Extension is also a part of R2X, which was designed with Combinator interfaces in three shades of blue & green to illustrate what content is to expect in a patch. Uses WBF R2 samples and takes the great user experience to yet another level.
WBF R2X Additions $49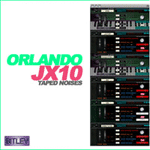 JX10
PRODUCT 10

ORLANDO JX10

Orlando JX10 Legendary Detroit inspired tape processed JX samples built into Combinators, ReDrum kits and more. Very large bank and very cool sounds. Variations on the Bitley made Reason preset Amazing Lead (Malström) as used in many hip hop tracks. Compatible with all versions of Reason from R4 and up.
Orlando JX-10 $29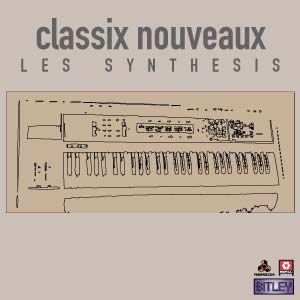 nouveaux
FREE DOWNLOAD 3

CLASSIX NOUVEAUX LES SYNTHESIS

Classix Nouveaux Les Synthesis This is a free & very fun refill containing samples & patches and being based on a cool list of hardware synthesizers; Ensoniq SQ80, Oberheim Matrix 6, Korg MS-20 – and what more will you find in here? Well, it's easy to find out.
dream of robots
FREE DOWNLOAD 4

DREAMS OF ROBOTS

Dreams Of Robots is a mini refill built using a toy keyboard sample playback thingamogoop. Excellent stuff on kilobytes & we'd love to know what you're creating with this.
KAWAI K4
PRODUCT 11

FIVE KAWAI K4/K4R SOUND BANKS
Bitley's Complete K4 Collection Several complete 64 Patch Single banks including brand new banks as well as the classic ones Analog, New Age / Pads and Xtravaganza.
The K4 Collection $39
YAMAHA
PRODUCT 12

XFAIR FOR YAMAHA MOX TO MODX

XFair Sounds from WBF R2 translated converted and reprogrammed for Yamaha synths capable of at least 512 Mb of Flash memory (required). Gives a wide range of our special CMI based unique sounds for these instruments. Very playable and enjoyable. A USB stick is required to transfer the library & flashing it onto the synth takes about an hour.
XFair $49
Delivery Information

.

All sounds are delivered as download links. Please allow for a slight delay as this is a manual process. The banks are used on hit records all over the world and belong to the absolute top class of what can be done with these listed instruments.

Copyright info All sounds are made for professional track production and each purchase is a one user license. All famous samples in the libraries are used with kind permission from the original sampling teams. All of the libraries include lots of new material not existing anywhere else on the planet.

Patch Merits I have designed sounds for Propellerhead / Reason Studios (vital parts of The Factory Sound Bank, all of the ReCycle 2 settings – "My Mad Neighbour" and so on), Arturia (Pigments, Fairlight CMI and many more), Clavia (parts of the Nord Modular 2 factory sounds, as well as inventing the Nord Micro Modular!), PowerFX, Rob Papen and others. Bitley customers include Tears For Fears, David Gamson and perhaps even yourself! New collaborations always welcome. Contact: patrick dot fridh gmail com
A life-long fascination of sound

s.
Kontakt, Reason, Logic ProX, Omnisphere, and sometimes just any synth / sampler. Currently the inspiration is back for working on the D-50 and the new D-50 "sequencer" findings, but I also love my old Akai S-1000KB and the brand new Behringer Poly D!
Update from any older version.
Updating to the latest and greatest versions is always possible, extremely cheap and very simple. Do it now to get up to thousands* of new patches. In most cases you do not even need to update Kontakt nor Reason, the new libraries will keep working.
*) if you have a very old version you will get a giant update as these latest versions include over 2,000 patches (Kontakt) / over 4,000 patches (Reason) respectively.
Option 1. Update any version of Fairlight Kontakt to the latest Way Beyond Fairlight Kontakt for just $33
Option 2. Update any version of the Fairlight Refill (II+, Platinum, XXL etc) to Way Beyond Fairlight R2 for just $33
Subscribe to news.
Released trax.
Tracktools Vintagis Digitalis – Reason 10, Roland D-50, Yamaha PSS-480, Yamaha TX81Z. 1982, Steppin' Incognito – Reason 2.0. JX8P – JX8P + Logic (trumloop). Target In Abeyance, Jazzman, Velour – Reason 2.5. Cables, Gotta Wake Up & Solitude – Reason 10, WBF R2 & Phuturetone Analog Groove Boxes Refill, Logic mastering, Yamaha HS80M. Hagagatan 10 – E-mu Proteus FX. Blomma, Flowertime – Reason 10 & WBF R2. Stay Alive – Reason 10 & WBF R2 & Omnisphere. Anybody Out There?, December '95 – JV-1080. Be 1 Nation – Ensoniq EPS 16 Plus, Casio VZ1, Reason 10 808 adlibs.